Medtronic Spine: Cervical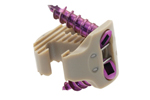 PEEK PREVAIL CERVICAL INTERBODY DEVICE
PEEK Prevail is a stand-alone cervical interbody implant with internal screw fixation indicated for patients with single-level cervical disc disease.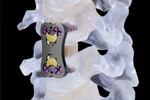 ZEPHIR
Anterior cervical plating has become widely accepted when anterior spinal fusion surgery is performed. Through our surgical experience over the past years, we have found the need for a simple to use, low profile plate, which maintains the existing standards of strength for anterior cervical fixation.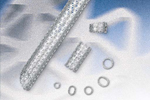 PYRAMESH TITANIUM MESH
Cylindrical and Ovoid Surgical Mesh, Made from Commercially Pure Titanium, Available in a wide variety of diameters, lengths and styles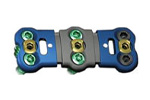 ATLANTIS TRANSLATIONAL ANTERIOR CERVICAL PLATE SYSTEM
Atlantis Translational is a ratcheting anterior cervical plate utilized in anterior cervical discectomy and fusion (ACDF).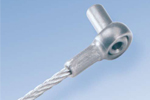 ATLAS CABLE SYSTEM
The ATLAS® Cable System may simplify surgical procedures by providing a cable tensioner with accurate measurements and an integral crimp that eliminates intraoperative assembly.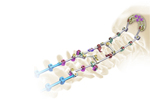 VERTEX MAX
The VERTEX MA X Reconstruction System is a comprehensive modular posterior cervical-upper thoracic implant system that offers multiple fixation options.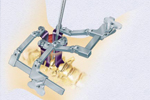 TRIMLINE ANTERIOR CERVICAL
A comprehensive color coded, streamlined cervical instrument set designed specifically for ACDF procedures.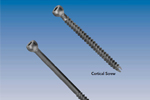 UNIVERSAL CANNULATED SCREW SET (UCSS)
Cannulated instruments to aid placement of guide wires and screws. Cannulated 4.0mm cortical screws are self-tapping for ease of insertion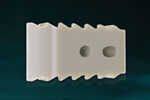 CORNERSTONE PSR
Radiolucent, Titanium x-ray markers to verify placement, 4° tapered design for optimal anatomic fit, Bone-like modulus, Strength, Long-term biocompatibility, Designed for use with CORNERSTONE® Instruments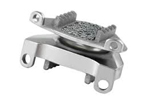 PRESTIGE CERVICAL DISC
The Prestige Cervical Disc offers surgeons treating patients with radiculopathy and myelopathy related to cervical disc degeneration an alternative to spinal fusion surgery.